Roy: Son of Hero
Now it's time to reveal Hero Force's first Great Hero: Roy! Let's learn more about Roy!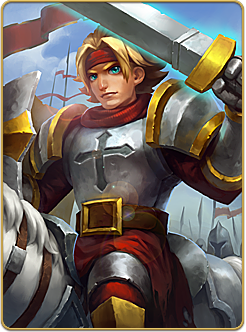 A brave knight. Roy's father, the King of Heroes, built a kingdom in Celestial-Eden after sealing off Evil-Wyrm and made Roy a knight of his land.
The king's merits were known throughout the kingdom. Roy had been called "The Son of Hero" by the people but he was not particularly proud of the title. As a knight, he trained himself hard and spent most of his time on mastering fencing skill and studying light magic. He hoped he would become a real knight and surpass his own father one day.
Ten years had passed. Roy received a startling news of his father's death when he was out in the field. The King of Heroes was assassinated. Filled with rage, Roy went to the dark swamp to look for his nemesis.